Religion of Love



Hymns » L, You Highest Goal (Previous | Next)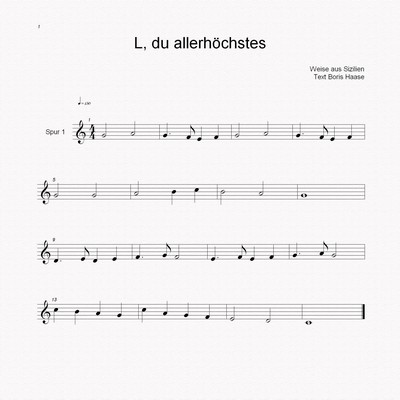 L, You Highest Goal
MP3-version melody
MP3-version text
[1883] L, You highest goal, L, You greatest goal,
all the creatures are loving You,
You are really grandiose, You are standing very close,
please do spend us, please do give us full value.
L, You dearest Lord, L, You nicest Lord,
You are ruling the universe,
You enable every deed, even if it's evil's seed,
please do answer, please do not do something worse.
L, You finest shine, L, You neatest shine,
You own everything of us,
always are You there for us, that is never to discuss,
please do help us, if the forces do concuss.
L, You wisest judge, L, You fairest judge,
Your decisions are always right,
You know what is good for us, that's why we do follow, thus,
please do bring Your first desire into light.
© 2009 by Boris Haase

• Disclaimer • imprint • mail@relil.de • pdf-version • questionnaire • bibliography • subjects • definitions • php-code • sitemap • rss-feed • top